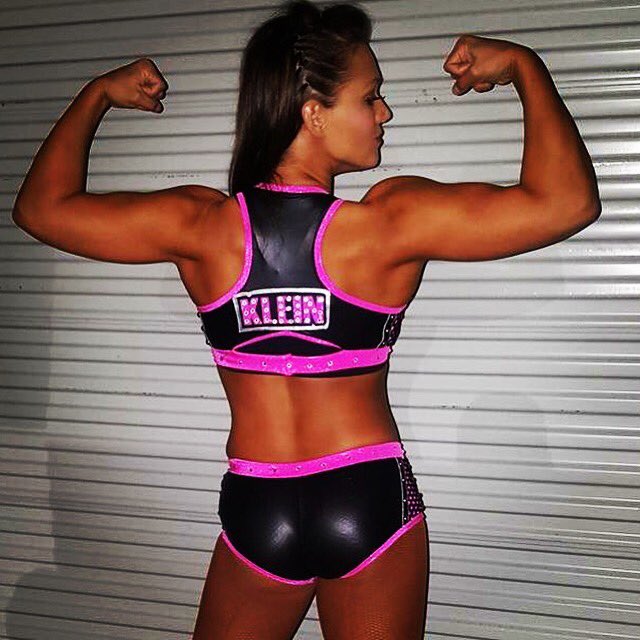 Ring of Honor's Kelly Klein was recently interviewed on
Interactive Wrestling Radio
with James Walsh, Patrick Kelley and Scott Vodrey.
During the appearance, she spoke on a number of topics, including the recent revolution of women's wrestling and whether or not she will be a part of WWE's
upcoming Mae Young Women's Tournament.
"When you look at other things outside of wrestling, at history. The person who writes the history book is always the winner. The person with more money behind them and more exposure is going to claim that," Klein explained, when asked whether it was WWE or Impact Wrestling that started the women's revolution.
"I think the WWE has done and is doing great things for the women's revolution. But, at this point, I think it is more a collaborative effort. There are so many women who are training and excelling now in the lower levels of wrestling and a lot of that is because they see there is a payoff, there is a place for them. Whereas, 10 years ago, when I was starting, there were very limited roles. That was when the Knockouts started. There were more roles and that was a big deal."
Klein, who made her debut with Ring of Honor at Glory By Honor XIV in 2015, has turned herself into one of the leaders of the promotion's revamped Women of Honor division. One of her bigger wins came in the latter part of 2016 at ROH's Road to Final Battle television tapings, where she beat ODB by submission.
She believes the Knockouts [in TNA] had a large role in starting the women's wrestling revolution, "As far as starting it, I think that the Knockouts really had a huge role in that." Klein feels WWE capitalized on what Impact started. "It is kind of funny, in a way. Even though there are more spots available, there are more women going for those spots. We do have to be working even harder and be at the top of our game. I love it because it creates competition among us and within ourselves to be the best."
Asked if she'll be a part of WWE's upcoming Mae Young Women's Tournament, she wouldn't rule it out, commenting, "I am just going to say that I would always consider any opportunity. Every opportunity has many, many variables... many seen and man unforeseen. I am not one who would ever say I would never do this or never work for this place. Every opportunity is different and has to be considered individually."
Klein stated last month her success in Ring of Honor has came after she chose to take chances and believe in herself. Once she had success in front of ROH's larger crowds, she considered it to be a major accomplishment.
---
LATEST NEWS